Abby Salsbury & Butterpie Productions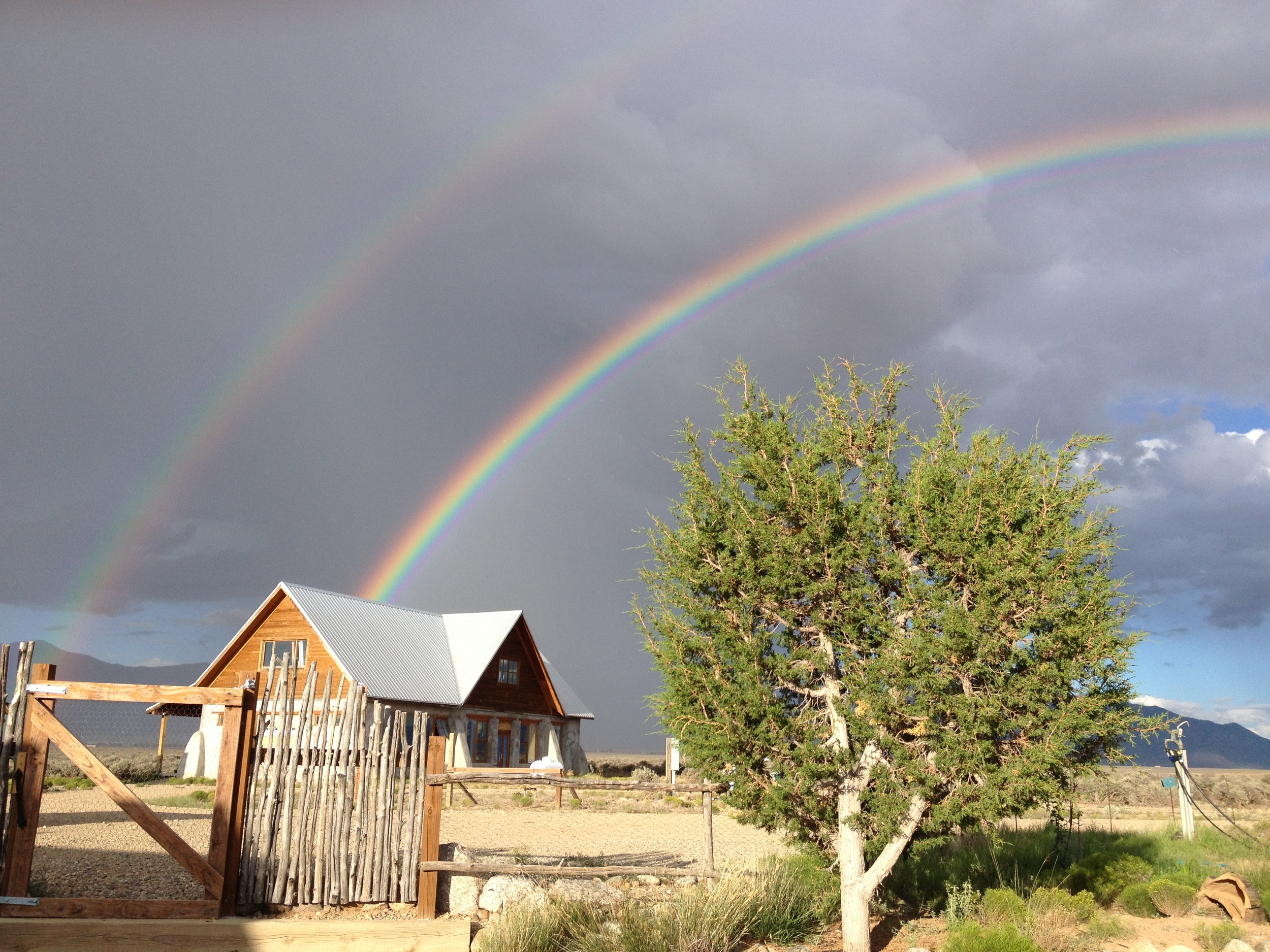 Born in New York City, I grew up in the Berkshire Hills of Western Massachusetts with very early and consistent encouragement in the arts. I attended the Philadelphia College of Art and The University of Colorado, studying in the clay studios headed by William Daley and Betty Woodman; graduating with a BFA in ceramics from PCA.. During my eight months in Boulder I explored, discovering Taos, NM, loving its similarities to my northeastern home: an intimate community with support for the arts.
During a short stint back in massachusetts, my husband, sculptor and furniture maker Dean Pulver, and I started a gallery called "The Artistry" with the goal of supporting local artists exhibiting high quality fine crafts which would inform and educate the public about their place in the art world. During this time I maintained my studio, developed my pottery line, attended wholesale shows and taught classes.
In 1996 Dean and I left the Berkshires for Snowmass Village, COlorado to work at the Anderson Ranch Arts Center. This allowed me a month of taking two, clay-workshop intensives, re-inspiring my love of experimentation and the development of ideas. When our summer work and studies ended we made our way south and, with fond memories of my earlier southwest explorations, settled in Taos, NM.
Since then, I have concentrated on my clay business, Butterpie Productions, all the while Dean and I were building our passive solar house and studios on the mesa. In the fall of 2003 I decided it was time to refuel those creative juices and i enrolled in the University of New Mexico/Taos's Printmaking classes. Nine years later I received a scholarship in the printmaking studios of the Penland School for Crafts in North carolina.
At present my work is varied and multi-layered, encompassing many techniques, materials and processes. I am still actively producing my Butterpie Production's Tableware line and making prints, as well as works that are a hybrid of the two - just to keep things interesting.